Previous events
Nature triggered disaster management : ethics and inclusion
Mobilizing Insights in Defense and Security (MINDS) webinar 2 on "Nature Triggered Disaster Management : Ethics and Inclusion," funded by the Centre for Defence and Security Network (CDSN) and organised by Conflict and Resilience Institute Canada (CRRIC), took place virtually on 30th of January 2023 at 4.00pm CST.
A Collaborative Approach to Nature Triggered Emergency Management: Reflections from the Past Events
The MINDS project along with the implementing partners CDSN and CRRIC is excited to announce that we will be a Bronze sponsor at the Manitoba Disaster Management Conference, Central Canada's largest disaster management conference, taking place on January 25th – 27th, 2023.
Nature-Triggered Emergency Response and Domestic Operations
The CDSN seeks to provide value to DND in terms of exploring new research agendas and key engagement activities to provide maximum value to the Defence Team to deal with future large-scale natural hazards and pandemics. The CAF played an important role across the country, surging troops into long-term care homes, distributing PPE, and distributing vaccines.
News
FOOD FOR THOUGHT: COMBATTING THE UPCOMING NATURE TRIGGERED DISASTERS REQUIRE COLLABORATION, POLICIES, AND IDEAS
The first webinar of Mobilizing Insights for Defence and Security (MINDS) Project was arranged by Conflict and Resilience Research Institute Canada (CRRIC) on 19th of July 12PM (CDT) and was streamed live across various social medias. The topic of the event was "A Collaborative Approach to Nature Triggered Emergency Management: Reflections from the Past Events"
FEDERAL GOVERNMENT ANNOUNCES $300M RECOVERY FUND FOR ATLANTIC CANADA
Prime Minister Justin Trudeau announced the federal government is launching a $300 million recovery fund for the provinces affected by post-tropical storm Fiona.Fiona made landfall as a fierce post-tropical storm in the early hours of Sept. 24, bringing hurricane-force wind, heavy rain, and leaving hundreds of thousands without power across eastern Canada."Last week, I got to see firsthand the damage from the storm," said Trudeau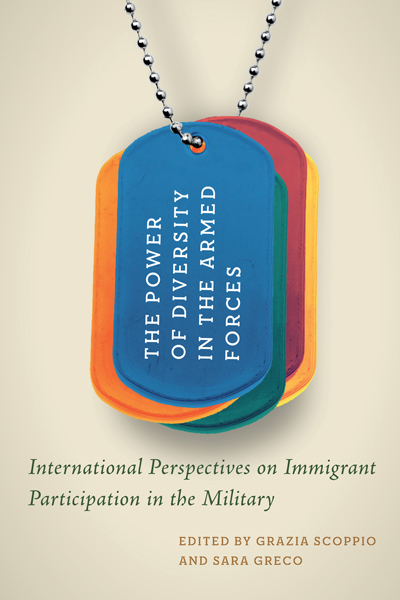 The Power of Diversity in the Armed Forces – International Perspectives on Immigrant Participation in the Military
The Power of Diversity in the Armed Forces – International Perspectives on Immigrant Participation in the Military
Edited by Grazia Scoppio and Sara Greco"
Publications
There is no publication yet we will let you know if there is any publication by the team