News
Food for thought: Combatting the upcoming nature triggered disasters require collaboration, policies, and ideas
The first webinar of Mobilizing Insights for Defence and Security (MINDS) Project was arranged by Conflict and Resilience Research Institute Canada (CRRIC) on 19th of July 12PM (CDT) and was streamed live across various social medias. The topic of the event was "A Collaborative Approach to Nature Triggered Emergency Management: Reflections from the Past Events"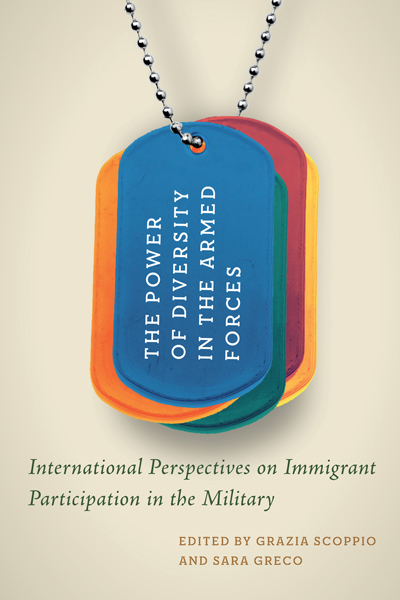 The Power of Diversity in the Armed Forces – International Perspectives on Immigrant Participation in the Military
The Power of Diversity in the Armed Forces – International Perspectives on Immigrant Participation in the Military
Edited by Grazia Scoppio and Sara Greco
FROM THE MARGINS AND OUTSIDE THE BOX : NEW PERSPECTIVES ON RESEARCHING THE MILITARY
Often called out for its lack of inclusion and diversity, it is not only the military institution that needs to change, but also the way it is studied. Now more than ever, marginalized voices and perspectives need to be seen and heard as they can provide insights into key challenges the military institution currently faces.

FEDERAL GOVERNMENT ANNOUNCES $300M RECOVERY FUND FOR ATLANTIC CANADA
Prime Minister Justin Trudeau announced the federal government is launching a $300 million recovery fund for the provinces affected by post-tropical storm Fiona.Fiona made landfall as a fierce post-tropical storm in the early hours of Sept. 24, bringing hurricane-force wind, heavy rain, and leaving hundreds of thousands without power across eastern Canada.
Targeted Engagement Grants
The Targeted Engagement Grant program aims to drive innovation in defence policy thinking and to foster the next generation of defence and security experts. We are proud to support the exchange of ideas and a diversity of researchers in the domain of security and defence. New forward thinking research and activities are extremely valuable for National Defence and the Canadian Armed Forces in the development of evidence-based policy.